Meet Josh Bartel, Co-Founder & CEO, Hydrian
Josh Bartel understands the value of playing to your strengths.  He knows that one of his key strengths is his ability to approach a problem with creativity and tenacity.  In fact, Josh thrives on it.
As the Co-founder and CEO of Hydrian, the industry's first firm focused on warehouse inventory optimization through a combination of software and consulting services, Josh speaks to the value of the solutions they offer, particularly in today's disrupted supply chain environment. 
He and his team of consultants, data scientists, and analysts, work with members of their clients' key operational leadership to identify strategies and real-time recommendations to improve inventory ROI.  No small task, yet their efforts deliver a significant impact on profit.
"Nobody's trying to solve the problem of how to make a shipping pallet 4% lighter. But if you can solve that problem, it's extremely lucrative."
A Road Less Traveled
Josh is a Houston-born, Stanford Grad who developed an interest in entrepreneurship early on.  Surrounded by creative thinkers at Stanford, he ran a business plan competition which aligned him with a host of silicon valley partners and investors.
He knew he wanted to eventually start his own business that would leverage his creativity and problem solving talents for a sector that needed new ideas. Josh also knew he needed to deepen his practical knowledge of business, and cut his teeth with an established company first.
While Josh's Stanford peers were excited about the tech start up opportunities during the rampant 90s "dot com boom", Josh was more focused on a road less traveled via the operations side of business.  

His post-graduate foray into the business world was with a unique opportunity at 100+ year old industrial supplier,  McMaster-Carr in Los Angeles. There he was fortunate to participate in a program that exposed him to all aspects of the operational side of the business.  Caught by the logistics and inventory management bug while at McMaster-Carr would prove to be the impetus for his future business venture – Hydrian.
Forging an Entrepreneurial Path
But first, Josh was to test his entrepreneurial mettle. After moving on from McMaster-Carr,  he launched Sanitopia, an ecommerce site that sold hospital-grade cleaning products directly to consumers. Informed by his own health challenges as a childhood cancer survivor, Josh's vision for Sanitopia was to provide health resources for immunocompromised consumers, a need he identified long before today's pandemic. 
Soon after Sanitopia's launch, McMaster-Carr offered Josh's wife, Margaret, (whom he first met while at McMaster-Carr) an opportunity in Atlanta. Too good to pass up, the family and Sanitopia moved to Atlanta.  It was not long after their move that Josh saw the writing on the wall.  Amazon had begun to eat into Sanitopia's market exclusivity.  It was then he decided it was time to ramp down the business.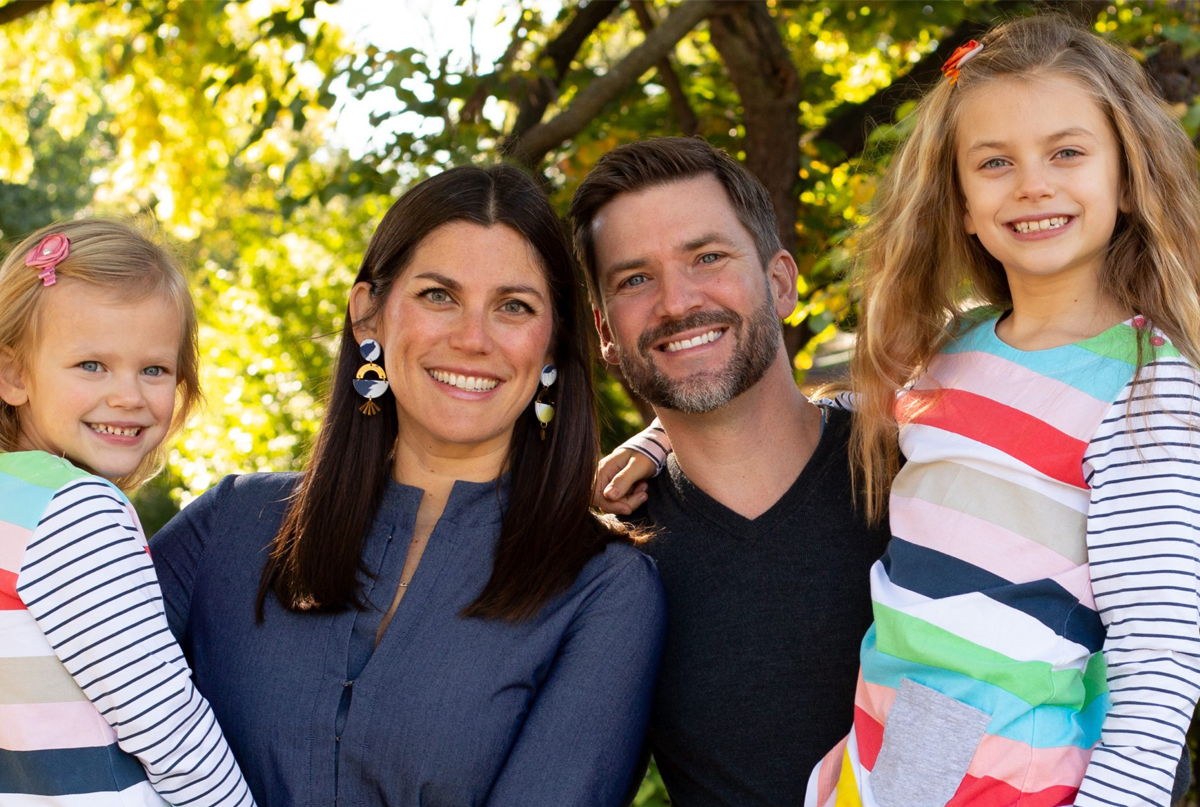 When One Door Closes, Another Opens Wide
Hydrian is the outcome of a collaboration between Josh and David Ratajczak, his Atlanta neighbor.  David was a consultant also looking for a new challenge.  After exploring demand with some pro bono consulting and marketing services, the two founded Hydrian in 2014 to focus on inventory management by leveraging Josh's logistics experience and David's math and computer science expertise.  No one else addressed the need the market had for the solutions they offered.  Hydrian filled the void.
"In 2014 we cashed our first check from a paying Hydrian client, and things kind of took off from there."
Currently a senior partner at Boston Consulting Group, David continues as a key advisor for Hydrian.
Balance is Key
Hydrian prioritizes a high-touch relationship with their clients, communicating often daily. As an empathetic person with a strong commitment to problem solving, Josh has learned to be accountable to his client commitments, yet not take problems home with him every night.  He recognizes the need for a healthy balance between work and home life to ensure that he functions at his best. 
Josh witnessed firsthand the free-for-all of the dot com boom,  the widespread impact of the Great Recession, and now the disruption caused by a pandemic and an unstable political climate.  He is aware of how quickly factors not necessarily in your control can change. Therefore Josh's flexible, yet controlled approach to managing Hydrian's growth keeps that in mind.
His expansion of the Hydrian team has allowed him a healthier work/life balance, and encourages the same balance for his team.  A willingness to respect team members' commitment to their work and home life has made Hydrian an attractive environment for industry talent seeking challenging, more flexible opportunities.  
To motivate the best industry talent to join a small business like Hydrian requires that they see the balance between risk and reward.  Joining a small growing business may be riskier to someone currently working in an established large company. 
Yet at Hydrian they will likely be on a call with the CEO or COO of a large, publicly-traded company discussing critical business issues. They probably won't get an opportunity like that with their current employer. Also a willingness and desire to wear a lot of different hats comes with the Hydrian role. The right person will be excited to have challenges such as these.
Life Beyond Business
Josh is the father of two energetic 5 and 8 year olds.  He embraces the fun dad energy, using his creative problem solving skills to design games for them.  Recently, he's been hard at work creating a horse racing game for the kids.
An avid fan of Dungeon & Dragons, Josh applies his Dungeon Master skills as a story creator to unique D&D campaigns. He likes tinkering with game logic and designing something new, even if it never becomes fully realized.
Josh and Margaret are grateful for their proximity to the Chicago food scene, and they love to get out and try the variety of cuisines and wines the area has to offer. However, just as popular is getting out of the city for a family hike, which of course includes their Airedale Terrier, Zoie.
Also near and dear to the couple's hearts is the Atlanta-based charity, Cure Childhood Cancer, which funds research and resources to fight childhood cancer.  They are dedicated to supporting the organization's efforts to find a cure.
Connecting at Suite Spotte
Josh recognizes the advantages of the coworking environment, from the flexibility and workplace resources to the benefits of the member community.  Despite being a self-proclaimed introvert, Josh does participate in Suite Spotte's Watercooler events where members get together to connect and catch up.
In fact, it was a Watercooler event where Josh met fellow Suite Spotter Jules Burke, owner of Smart Productions Inc., a video production and post production company.  Not long after meeting, Hydrian and Smart Productions collaborated on a video project for Hydrian.  
Devoted to his family, an innovative business owner, a logistics guru, a survivor, a creative problem solver,  an imaginative game designer, and an always approachable, pleasant guy, are only a few of the traits that make Josh a welcome member of Suite Spotte's Go-To-Grow Community.